Steve Bruce's black and white army have begun their 2019-20 campaign with a 1-0 defeat to Arsenal. It is difficult to yield any positives from today's match. A grim performance by the Magpies, displaying a lack of communication among each other and dearth tactical organization from their newly appointed coach; and it won't be the last time we say that this season.
Another summer full of surprises and bizarre decision-making by the director's board saw the club move on from the beloved Rafael Benitez and hire Geordie-born Steve Bruce. The appointment was a shock around the football world and to most Newcastle fans. Benitez was known to get the most out of his players during his tenure at the club. He was never provided with the most talented sides to work with but led them to a 10th and 13th place finish the last two seasons. Pleading him to stay, the Toon faithful tried their best to keep Rafa; singing his name at every match (home and away), starting campaigns and sending him personal letters. Unfortunately, Mike Ashley and Benitez never saw eye-to-eye and he was never willing to become the yes-man that Ashley and Charnley want from their manager.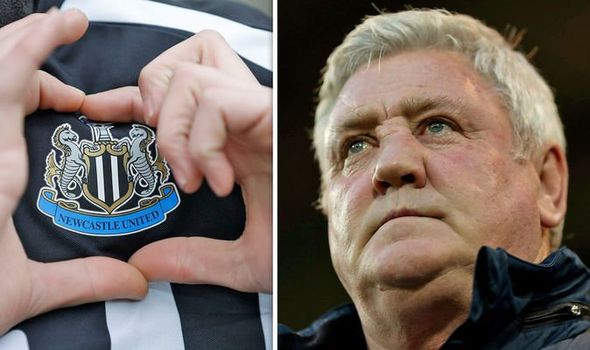 In came Steve Bruce, the ex-Sunderland coach and friend of Lee Charnley; the ideal candidate in the board of director's eyes to replace Benitez. A kid in a candy store is a picture-perfect comparison to Bruce's behaviour on the sideline or in his press conferences. The jovial comportment exhibited by the newly appoint coach makes it seems like he truly cannot believe he's gotten this gig; surely he pinches himself every so often. He walked away from his managerial role at Sheffield Wednesday after being appointed in January 2019 and accepted Newcastle's offer without hesitation. There are no other words to be said about Bruce's ineptitude. It's as simple as looking at his managerial record and you can understand why the appointment was a head-scratcher.
Enough about Steve Bruce (for now) and back to the analysis on today's loss. Here are my thoughts on Newcastle's defeat to Arsenal in their first game of the season:
Tactical Incongruity
There were no surprises to Newcastle's starting 11. As a matter of fact, the Magpies looked good in the first 45 minutes until Jonjo Shelvey picked up a knock. As Steve Bruce had to make an unexpected adjustment on the fly, it was all downhill from there. Carrying 4 defenders on the bench (Fernandez, Krafth, Willems, Clark), Bruce didn't have any central midfielder options to choose from to replace Shelvey. It was later confirmed that Dummett and Lascelles weren't feeling well pre-game and Ki Sung-Yueng needed to be left out. It's unclear why you would need 4 defensive substitutions despite potentially needing to replace 2 of them. Bruce prepared for covering his defenders in case of an injury, but not his midfielders? Puzzling.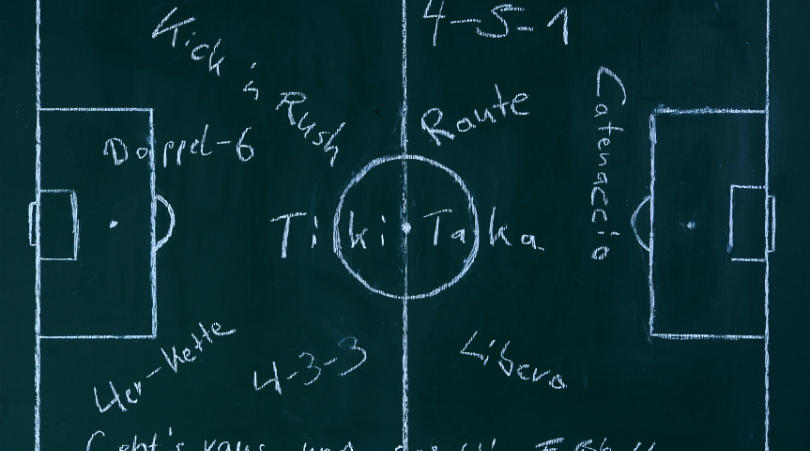 Erroneous preparation by the coach meant having to bring on Jetro Willems (a natural LB) to replace Shelvey. A clear gap in communication of instructions, Willems ran straight into the centre of the midfield for the first 2-3 minutes, which led to Steve Bruce shouting "what the **** is happening". Bruce wanted him to move into the LWB position and shift Matt Ritchie inside. Willems eventually caught on and all was well until he was caught flat-footed and Arsenal's Maitland-Niles stole the ball and set up Aubameyang for the Gunners game-winning and only goal.
Matt Ritchie was then playing a position he's never played and Bruce followed that up by bringing Allan Saint-Maximin, a winger, and taking Sean Longstaff off. This meant having 1 natural central midfielder on the pitch (Isaac Hayden) and scattering players left and right. They all looked confused, no one knew what position they were playing, and the formation was essentially thrown right out. Saint-Maximin kept reverting back to his preferred LM position but Bruce kept asking him to play the CAM position, which meant Almiron was playing in the centre of the midfield now.
Needless to say, the team looked disorganized and not prepared whatsoever. Newcastle United, a team that had a managerial hire a lot later in the summer than other clubs in the league, looked completely lost and in disarray. There will be tons of ups and downs this season (perhaps mostly downs) but this is not a good start for the newly appointed coach.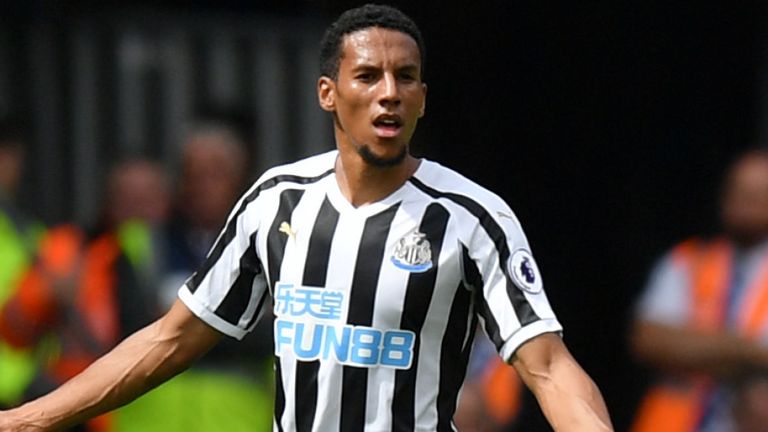 The Good, The Bad and The Ugly
Miguel Almiron and Isaac Hayden were the bright spots for Newcastle United today. Almiron was incredibly lively and was running around the Arsenal defense for the majority of the match. It seems like he's still hesitant in the final third and will need to eventually get better in that department but still a great match from him. Hayden was fantastic, as well. Never put in a wrong foot, a stud defensively and also displayed some offensive prowess. The fact that he was willing to stay at the club despite asking out (for family reasons) in 2 straight transfer windows says enough about Hayden's character; he can easily be the club's captain. Sean Longstaff looked quite corroded and like someone who hasn't played a real match in months; it'll take him a little bit of time to get up and running. Joelinton was decent but did nothing that stood out and was out of position quite a few times. A raw talent that'll require tons of patience from Magpie fans.
Andy Carroll/Boycott
The signing of Andy Carroll was undeniably a PR masterstroke by the club. However, now that the dust has settled, you must see Mike Ashley for exactly what he is: a pathological liar. Carroll may not even play until mid-September and won't be starting any time soon, and yet, fans have decided against boycotting because of his signing.
Observing the stands of today's match does not paint a clear picture to the planned boycott. The attendance announced was 47,645 but in reality, there was 45,000 in attendance. That number is approximately 4000 down on from last year's opener, which definitely sends a message to Mike Ashley. Will that message resonate with the owner? Perhaps it'll go in one ear and out the other, but a large number of individuals who love cheering for the Toon missed today's match; that needs to be mentioned and lauded.
Going forward
There will be a handful of bumps in the road for Newcastle United fans and players this upcoming season. The downgrade in managerial prowess was on full-display today. Rafa Benitez may have salvaged a point today, no one can say for certain. Writers have spoken about how Benitez used to drill instructions into players to the point of annoyance. He made sure they knew where they should be at all times. The players, however, have been expressing content, saying they will have more freedom this season. Matt Ritchie mentioned how the team will be more expansive, Jonjo Shelvey eluded to having a manager who is clearer. None of those attributes or claims were shown today.
The second half of today's match showed fans the difference in having a world-class manager like Benitez versus Steve Bruce; he would have been prepared for an unexpected adjustment. It certainly won't be the last time we compare the two managers and what they have to offer. Today's match was not a step in the right direction for Bruce and co. and no one really knows if ownership and board of directors made a mistake letting Rafael Benitez walk for Steve Bruce. Only time will tell.